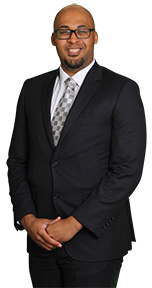 TODD DRAKEFORD, ESQ.
Associate
Mr. Drakeford was raised in Southern California. He received his Bachelor of Arts in history from the University of California, Irvine. Prior to law school, Mr. Drakeford worked as litigation clerk for an intellectual property firm and volunteered in the Self-Help Center for the Superior Courts. While in law school, Mr. Drakeford clerked for a real estate development firm and held a leadership role as the President of OUTLAW. He graduated from Western State College of Law with honors including Scholastic Merit Distinction as well as the Dean's Circle.
Mr. Drakeford's litigation experience includes managing complex discovery, trial, and Supreme Court briefing. Mr. Drakeford's practice history includes personal injury, auto warranty litigation, contracts, and unlawful detainer.
Mr. Drakeford was admitted to the State Bar of California in 2017.
Practice Areas
Civil Litigation
Personal Injury
Construction Defect
Bar Admissions
California
Education
Juris Doctor, Western State College of Law
Bachelor of Arts, University of California, Irvine
CONTACT INFORMATION
P: 562.451.6200
F: 415.474.0302
Long Beach Office
301 E. Ocean Blvd., Suite 660
Long Beach, CA 90802