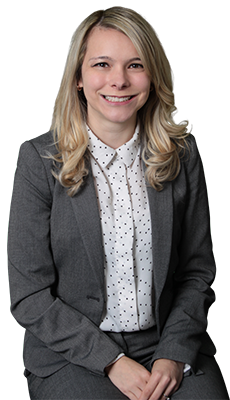 GABRIELLA CARNEVALE, ESQ.
Associate
Ms. Carnevale was born and raised in Rhode Island. She received her Bachelor of Arts in International Affairs from The George Washington University in Washington, DC with a concentration in Conflict and Security studies and a minor in History. She moved out to the west coast for law school and received her Juris Doctorate from the University of San Francisco, School of Law in San Francisco, California.
During law school, Ms. Carnevale was President of the International Law Society, received the CALI Award for Academic Excellence in Legal Research, Writing, and Analysis, served as an ambassador for the Public Interest Law Foundation, and served as the student representative on the Admissions Committee. Ms. Carnevale worked for the Employment Law Clinic where she represented low income and undocumented workers on behalf of the Instituto Laboral de La Raza at the Labor Commission hearings. Ms. Carnevale was also a clinic student with the International Human Rights Clinic where she submitted her research on unilateral coercive measures (economic sanctions) as a human rights issue to the state delegate sponsoring the resolution at the 37th Session of the Human Rights Council meeting at the United Nations in Geneva, Switzerland. She succeeded in getting her proposals included into paragraphs 22 and 23 of Resolution 37/21 on unilateral coercive measures, which was adopted by a vote of 28 to 15.
Ms. Carnevale was admitted to the State Bar of California in 2019 and worked initially in immigration law and deportation defense, representing asylees in Immigration Court.
In her free time, she enjoys spending time at the San Francisco Botanical Gardens in Golden Gate Park, running marathons, and playing board games with friends.
Practice Areas
Civil Litigation
Personal Injury
Bar Admissions
California
Education
Juris Doctor, University of San Francisco School of Law
Bachelor of Arts, George Washington University
CONTACT INFORMATION
P: 415.474.1900
F: 415.474.0302
Daly City Office
15 Southgate Avenue
Suite 200
Daly City, CA 94015